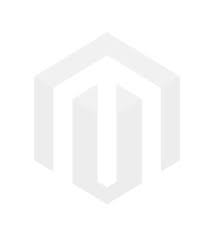 Lily Bain has an extensive range of bathroom taps, that will complete any bathroom. Manufactured to the highest quality and finished in a stylish chrome finish, these will be bathroom taps you be proud of.
We have put together some information on all of the taps in our range below.
Bath Taps
There are several types of taps you can put on a bath. Some of the taps available on Lily Bain are: a pair of taps, a bath filler deck mounted, a bath filler pillar mounted, deck-mounted bath shower mixers, and freestanding bath shower mixers.
Pair of bath taps
These are the most common form of taps for baths, one tap for hot water and one for cold. The cold tap is normally on the right and the hot one on the left. For an example of this have a look at the Andrew Bath Taps: http://www.lilybain.com/bathroom-taps/bath-taps/andrew-bath-taps.html
Bath filler deck mounted and bath filler pillar mounted.
This type of tap has hot and cold-water taps combined onto one mixer block.
The deck-mounted type is normally contemporary in style whereas the pillar-mounted type (this is where the mixer is held above the bath rim on two pillars) is normally traditional in style. The advantage of a mixer over a pair of taps is the ability to mix the water to the desired temperature whilst the bath is filling.
Bath shower mixers
This is the same as the bath fillers but has a shower hose and handset attached. These types of taps are not designed to be used as showers for standing under and washing your whole body. The reason for this is that there is the real risk that if another person in the house switches on a tap or a washing machine kicks in then the temperature in the shower will change radically. These types of showers are designed for washing hair or rinsing the bath. For example, why not have a look at the Nathan Bath Shower Mixer? http://www.lilybain.com/bathroom-taps/bath-taps/nathan-bath-and-shower-mixer.html
Freestanding Bath Shower Mixers
These are free-standing bath taps that would be used when you have a freestanding bath. These are tall taps that are plumbed directly into the floor.
Basin Taps
As with baths, there are several types of tap arrangements that can be fitted to a basin. Two such types are a pair of basin taps and a basin mono.
A pair of taps
This is where you have a separate hot and cold tap on the basin with the cold tap usually on the right and the hot on the left. This is the most common configuration for taps on a basin. This type of basin normally has a plug and chain waste.
Basin mono
This is where the hot and cold taps are mounted on a single tap bloc in the centre of the basin. This type of tap normally has pop-up waste supplied as part of the tap. For an example currently available on Lily Bain why not have a look at the range of bathroom mixer taps http://www.lilybain.com/bathroom-taps/bathroom-mixer-taps.html
To shop our full range of bathroom taps click here