Lily Bain Bathroom Furniture
Bathroom Furniture by Lily Bain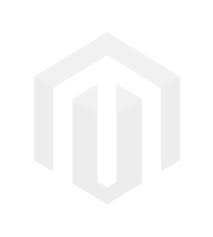 At Lily Bain we have a massive range of high quality bathroom furniture that is available to order online today.
We have put together some information explaining the different types of bathroom furniture that is available and also a few tips about buying your bathroom furniture.
There are three main types of bathroom furniture. Freestanding bathroom furniture, modular and wall-mounted.
Freestanding bathroom furniture as the name suggests is designed to stand on its own and is not attached to the piece next to it. In fact most free standing furniture does not have a clean edge sit is normally impossible to attach another piece to the side without leaving a small gap between the two pieces.
The most common type of freestanding bathroom furniture is the vanity unit. This allows for storage under the basin but takes up the minimum amount of space. This is ideal for storage in small bathrooms.
Modular bathroom furniture is similar to stand alone but have flat sides so that pieces can be added together to make a line (or run) of furniture. This allows for lot more units to be fitted within the bathroom. Normally this type of furniture incorporates a back to wall toilet and cistern housing.
These types of units are bfitted with a gap at either end, as they do not come with filler panels or extra worktop to fill in odd spaces.
Wall mounted bathroom furniture is similar to modular but has a range of units and additional items to ensure that it can be fitted wall to wall without any gaps. This type of furniture also has the largest number of unit sizes and styles available.
However fitted furniture is not ideal for small bathrooms can have the effect of making the room appear smaller, so be careful when choosing and always be mindful of the space you have.
Lily Bain Bathroom Furniture Tips!
In order to help you choose your bathroom furniture we have put together a few tips for you to keep in mind when choosing your furniture.
Make sure that you measure your space before you order so you know what dimensions will fit into your bathroom, espcially if you are looking at one of the larger bathroom units.

Also it is good to be aware of what type of bathroom furniture you are going for, either free standing, wall mounted or semi mounted so you will know what tools you will need to fit it to your bathroom.

All the bathroom furniture comes flat packed so it will require some DIY!

Finally while basins are included Taps are ordered separately so don't forget to check out the range of taps on Lily Bain to get the perfect tap to go with your new unit! View our range of taps here
For our full range of bathroom furniture click here.